SUPERSELLERS BUTIKSINVENTAR IS A DANISH COMPANY.
We specialize in sales of store fixtures and equipment for retail businesses.
SuperSellerS Store Fixtures is a Danish company that specializes in the sale of store fixtures and equipment for retail businesses.
We offer a wide range of products such as slatwall panels, wall fixtures, showcases, shelving systems, counters, mannequins, clothing racks, and other types of store fixtures.
Our products are designed to help retailers create attractive and functional store layouts that enhance the shopping experience for customers. SuperSellerS Store Fixtures has been in business for over 30 years and has become a leading supplier of store fixtures in Denmark.
SuperSellerS started in 1997 in Bredballe, Vejle Nord. After some good years of start-up and building awareness of the company, we had outgrown the premises where we started and in 2002 we moved to the current address at Vidtskue Vej 12 in Vejle Syd.
From there, things went fast. From 2002 to 2008, we got a good grip on the market, our customers were happy with the concept, and we received 3 gazelle awards during this period.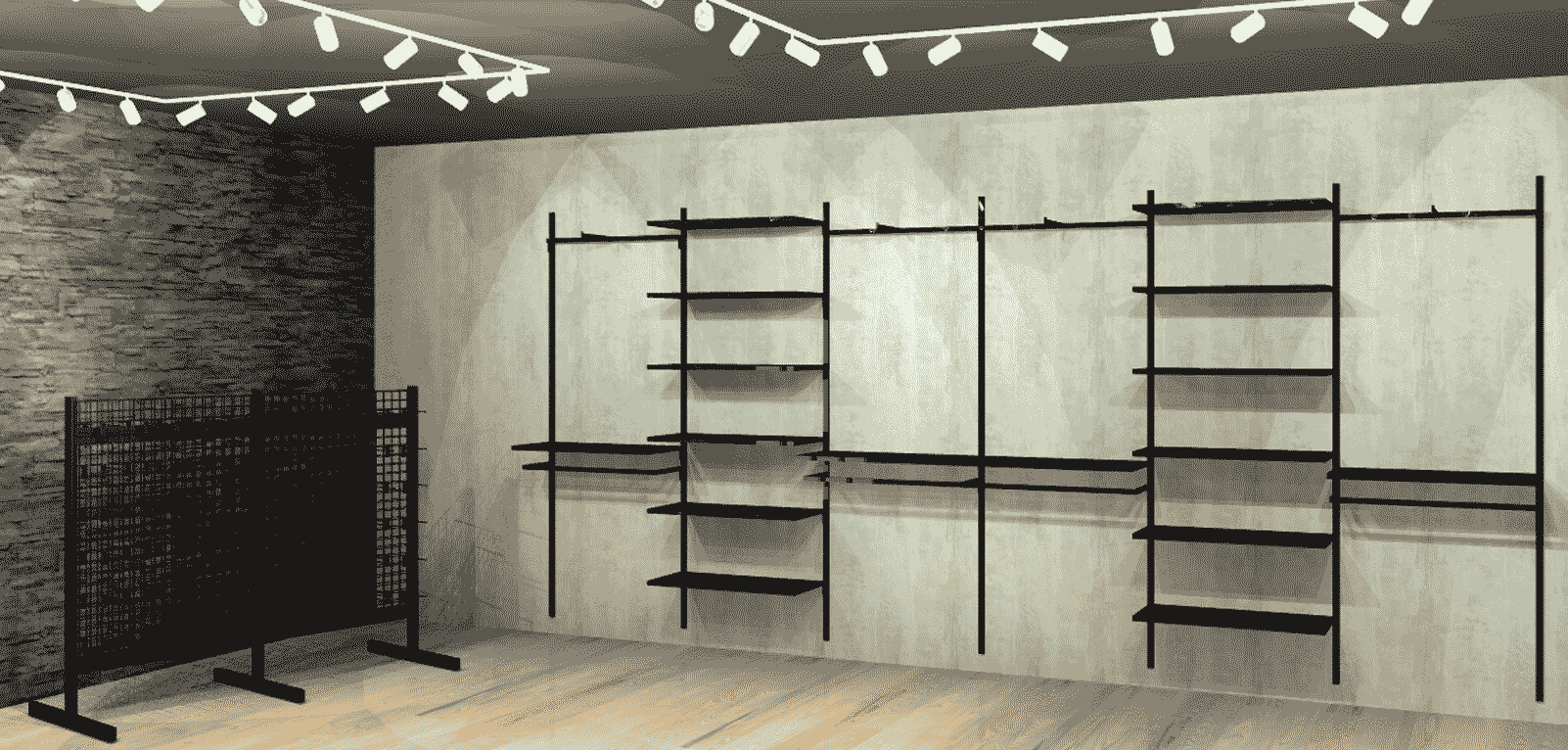 THE BASIC IDEA WAS - AND STILL IS - TO DELIVER FIXTURES AND ACCESSORIES
QUICKLY - EASILY - CHEAPLY.
Quickly
Delivery from day to day from our own warehouse
→ SuperSellerS has a price guarantee.
The reason why we are inexpensive is that:
• We produce in large quantities for our own warehouse
• We produce our own designs and products
• Our payment terms are net cash
• We offer interior design advice over the phone or by visiting our showroom, but we have no traveling consultants or architects.
• If installation is desired, we cooperate with assemblers who are familiar with our fixtures.
Our fixtures have been tested and standardized so that they can be assembled and installed by most do-it-yourselfers.
Most of our products can be used in many different situations and solve many different tasks. We have setup guides for the fixtures under tips and tricks, and we have customer advisors on the phone who are always happy to help find a solution.
SuperSellerS is now represented in Denmark, Norway, the Faroe Islands, and Iceland and has thus delivered cost-conscious store solutions and sales promoters to the retail trade, wholesalers, and private individuals for more than 20 years. We look forward to a bright future and are excited to be part of developing and shaping the industry and the market for many years to come.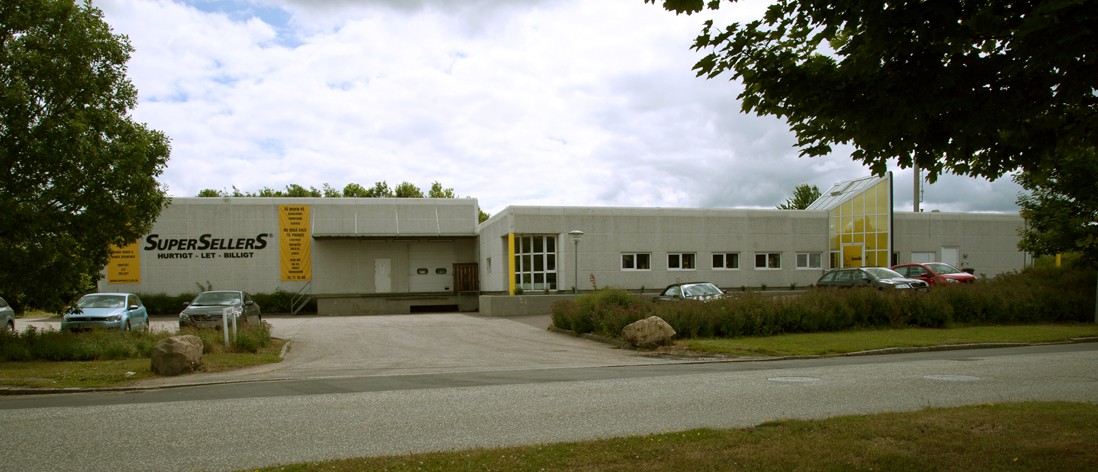 You are always welcome at SuperSellerS
• You can shop with us and always get help from our customer advisors. Call us at +45 75 71 15 99.
• You can visit us in our showroom in Vejle.
   We are open Monday through Thursday from 7:45 a.m. to 4:00 p.m. and on Fridays from 7:45 a.m. to 2:00 p.m.
• You can send an email directly to our customer advisors, CLICK HERE
• You can order 24/7 directly on our webshop www.SuperSellerS.dk
• Our motto is QUICKLY - EASILY - CHEAPLY and we offer a price guarantee.
If you unexpectedly find one of our products cheaper elsewhere, contact us and we will match the price.


You can find us here:
SuperSellerS Aps
Vidtskue Vej 12
DK-7100 Vejle
CVR: 19944107  
Tlf.:     75 71 15 99
Mail:.  info@supersellers.dk

Opening hours:
Mon - Thurs from 7:45am to 4:00pm.
Fridays from 7:45am to 2:00pm.
Closed during the entire Easter week.
Closed for vacation between Christmas and New Year's Day and one extra day for inventory before Christmas.
Ascension Day, the Friday after, and Constitution Day.
We always announce our vacation closing dates in our newsletters and other media.

See how our customers rate us on Trustpilot:
You can get it all by following SuperSellerS on: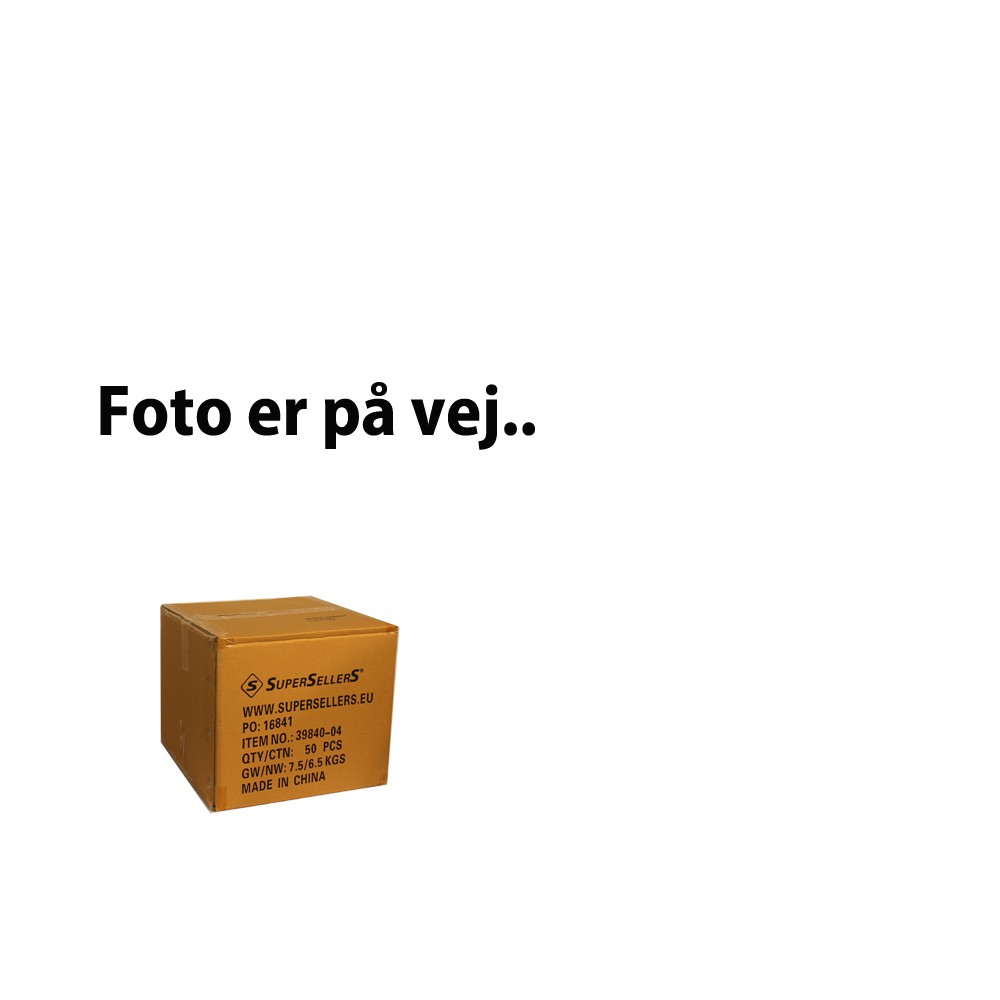 Our bank connection is Danske Bank:
Kontonummer: Danske Bank 4597-11541933
Swift/BIC: DABADKKK
IBAN: DK3630004597038666
| | |
| --- | --- |
|   |   |
| MobilePay: | |
We also have a strong team of dealers in Norway, Iceland, and the Faroe Islands. You can meet them HERE